At Walter D. Nealy P.C., we have a reputation for offering affordable, friendly legal counsel to individuals in New Jersey.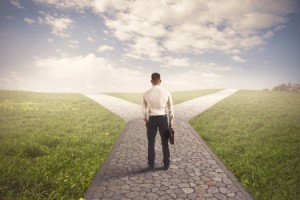 Unlike many larger law firms, we don't believe in a one-size-fits all approach. For the past 20 years, we have given our clients the individualized attention their cases deserve because know that no two criminal defense or bankruptcy cases are alike. We take the time necessary to develop a unique approach to each case in order to achieve the most favorable outcome possible on behalf of those whom we serve. Our clients know that we are available at all times to answer their questions or offer advice about their cases. Schedule a consultation with us to learn more about how we can help you protect your rights if you are grappling with a legal challenge related to criminal defense or bankruptcy.
If you are confronting important legal matters for the first time, you need a dedicated partner in your corner. It doesn't matter if you are innocent of your criminal charges or eligible for bankruptcy if you're unsure how to demonstrate these facts in court. For those unfamiliar with the complicated rules and regulations surrounding criminal defense cases or bankruptcy court, there is no substitute for seasoned legal counsel. Talk to an experienced New Jersey attorney today about how to present your case in the best light possible and help get real results for you and your family when it comes to bankruptcy or criminal defense matters. Let us demystify the legal process and show you what a difference an exceptional attorney can make. Call us today at (201) 227-0063 to make an appointment.
Criminal Defense
An arrest for a felony or misdemeanor criminal offense is a very serious matter. Depending on the nature of the charges, you may be required to pay expensive fines or serve time behind bars. The best way to protect your rights and your freedom after an arrest is to partner with an aggressive New Jersey criminal defense attorney. Even when we can't beat your charges or have them thrown out of court, we may be able to get them significantly reduced. Remember: it's urgent that you don't make any statements to law enforcement officials until you have secured legal representation. Make an appointment with an experienced criminal defense lawyer to learn how we can help you avoid the severe consequences of a criminal conviction in the State of New Jersey.
Bankruptcy
If you are confronting overwhelming debt, declaring bankruptcy may be the best solution available to you. As soon as you file, creditors will be prohibited from contacting you except through the bankruptcy court and any foreclosure proceedings that are underway will be halted. Depending on what kind of bankruptcy you are filing, you may have the option of selling off assets to pay creditors or else honoring debts under the terms of a reasonable, court-approved repayment plan. Declaring bankruptcy ultimately erases all dischargeable debts like credit card balances and medical expenses and allows you to hit restart on your financial situation. Contact a dedicated New Jersey bankruptcy attorney today to find out if filing for bankruptcy makes sense for you and your family.
Walter D. Nealy P.C.
100 S. Van Brunt St. Englewood, NJ 07631

The information on this website is for general information purposes only. Nothing on this site should be taken as legal advice for any individual case or situation. This information is not intended to create, and receipt or viewing does not constitute, an attorney-client relationship.